The Nursing Department covers surgery, the emergency room, and our swing bed program, as well as the hospital patient care wing.
Chief Nursing Officer ~ Yvette Woody, M.S.N., R.N.
The Mitchell County Hospital nursing staff is led by Yvette Woody, M.S.N., R.N., Chief Nursing Officer. Mrs. Woody has 31 years' experience in nursing and joined MCHD in April of 2020.
"The delivery of compassionate quality healthcare is the essence of nursing and our work promotes the optimization of health, safety & wellness for all patients entrusted to our care. I am honored to lead a team of the best nurses in Texas that are committed to providing patient-centered and culturally competent care of the highest quality."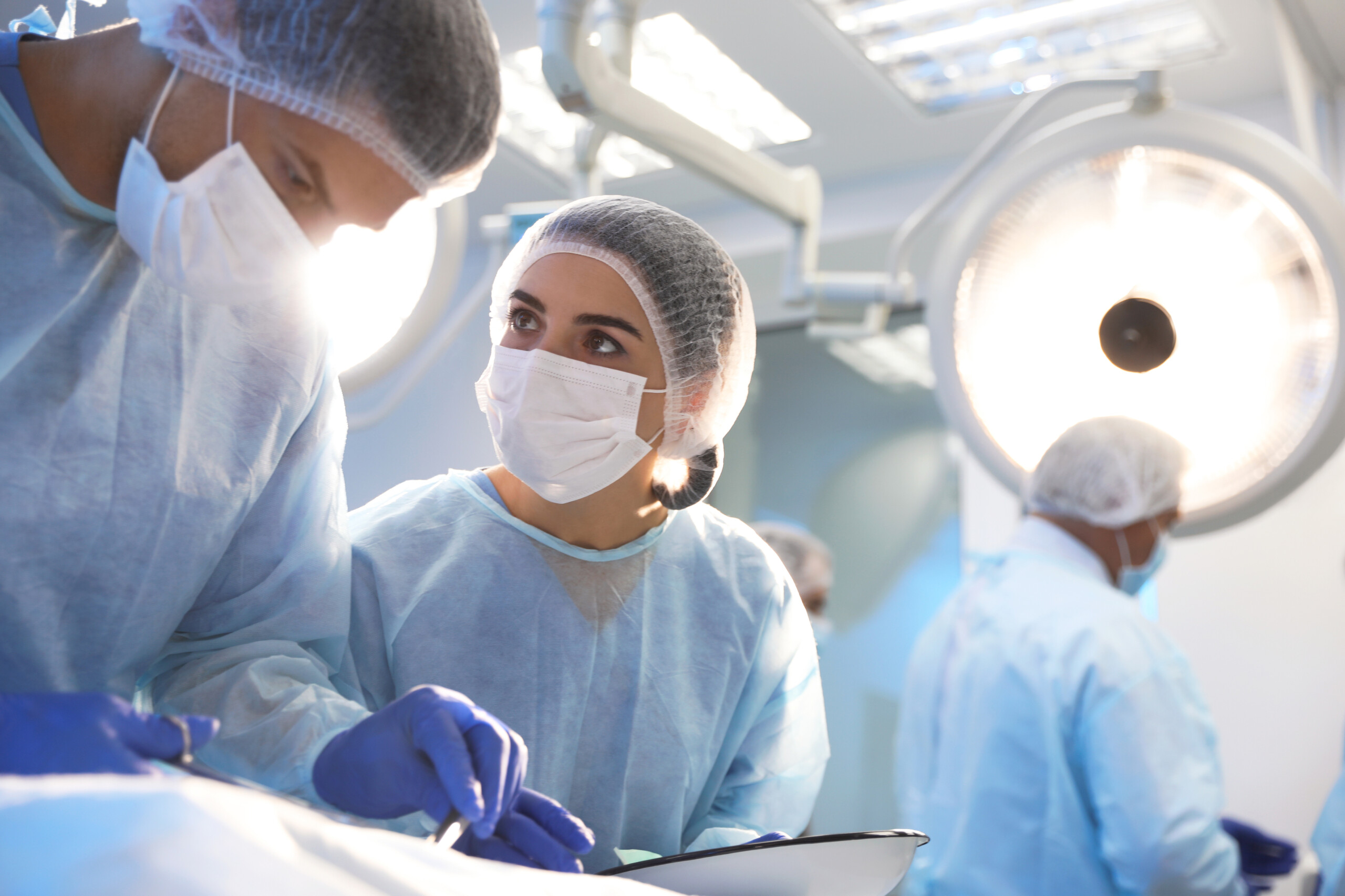 Interested in Joining Our Nursing Team?
MCHD is always looking for good nurses and persons wanting the nursing voyage that only a small facility can offer.  If you are looking for a satisfying and fulfilling career in the medical field, join our team at Mitchell County Hospital District. Mitchell County Hospital District is an Equal Opportunity Employer and offers competitive wages, retirement plan and excellent working conditions. 
Click HERE to check out employment opportunities.
Surgical Department ~ Denise Jones, RN, Manager
Denise Jones, RN is the Surgery Department Manager. The highly and experienced surgical team staff works with MCHD's general surgeon Dr. Lufkin Moses, along with several specialty clinic physicians to provide the highest quality surgical care close to home.
Infection Control Nursing Manager ~ Jennifer Hale, BSN, RN
Jennifer Hale, BSN, RN, joined the Mitchell County Hospital team in 2010. The Infection Control Department ensures the health, wellness, and safety of staff, patients, and the community at large.
If you have questions or concerns, please feel free to call Mrs. Hale at 325-728-3431, extension 7182 or Ann Scott, RN at extension 7184.
Emergency Department Nursing
Members of the nursing staff are certified nationally for Emergency Nursing (CEN) and to provide Pediatric Emergency Nursing (CPEN). They participate in a state wide RAC Program and provide care in accordance with the hospital's designation as a level IV Trauma Center.
Swingbed Program ~~ Terry Munoz-Lujan, RN
Mitchell County Hospital District offers an excellent Swing Bed Program, headed by Teresa Munoz-Lujan, R.N. She has been with MCHD since 1992 and brings an enormous nursing knowledge-base to the program. Patients completing a critical care stay and ready for medical advancement, but not quiet ready to go home, are great candidates for the program. Activities and exercise program is offered to individuals qualifying for the program.  For questions regarding the swing bed program, call 325-728-3431, extension 7113.